Questions for After You've Started Your Charitable Nonprofit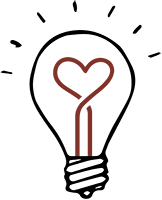 After starting a nonprofit, lots of questions and issues may arise.
Can my organization reimburse expenses after starting a nonprofit?
Yes! If someone pays expenses for starting a nonprofit, the organization may reimburse that person once it is formed and fundraising. The governing board of the organization must approve the expenses as promoting the goals of the organization.
What routine legal issues are involved after starting a nonprofit?
After starting a nonprofit, there are tasks that must be completed periodically, such as holding board meetings, updating your bylaws and governing documents, filing taxes, addressing conflicts-of-interest, and updating your filings with state agencies. With good accounting practices, these routine tasks do not detract from your ability to fundraise and perform charitable work.
What is Tuple Legal's involvement after my organization is up and running?
After starting a nonprofit, what happens next is up to your organization. The organization could run itself entirely on its own, hire an accountant to handle annual taxes, or keep Tuple Legal retained to assist with routine matters like: annual filings, facilitating meetings, and/or taxes. It's completely up to the organization.
Can Tuple Legal help with my organization's taxes (Form 990)?
Yes! If you require help with nonprofit tax matters after starting your nonprofit, Tuple Legal is available to assist on an hourly basis.
What about other legal questions that might come up for my organization?
After starting a nonprofit, your work can take you in any number of directions that raise legal questions. Tuple Legal is available on an hourly basis to guide you through any issue your nonprofit may encounter. Your questions might include:
Can our organization participate in a project with an organization that does not have 501(c)(3) status?
Can my nonprofit organization advocate for a change in the law? By lobbying? By advocating for a ballot measure?
Can my nonprofit organization testify about an issue before a governing body?
My nonprofit organization identified a potential conflict-of-interest. How should the governing board address it?
Our organization has grown and is thinking about changing structure. What new structure makes sense? What are the limitations for nonprofit structures?